Technology
ATX Family Dental employs the most advanced technological equipment and procedures in all our treatments. We want to ensure that our technology reflects the standard of oral health that you wish to achieve.
Digital x rays
Digital X rays are used both inside (intra-oral) and outside (extra-oral) the mouth. Intra-oral X rays focus on specific regions of the mouth, whereas extra-oral X rays can be used to get a picture of the entire mouth or skull. Both of these methods are extremely important for gathering information on your overall oral health.
When you visit ATX Family Dental for an assessment or treatment, we will use digital X ray equipment to help in deciding and implementing treatment. Thanks to this advanced scanning technology, we can identify and correct problems that are invisible to the naked eye. The sooner problems are detected and treated, the better chance you will have of continuous, good oral health.
Intra-oral camera
Before the use of intra-oral cameras in dentistry, patients were usually left to build a mental picture of what the dentist was describing. However, your dentist can now walk you through a visual journey of your treatment requirements with the use of a bedside IOC. At ATX Family Dental, we use an IOC to make sure all our patients feel fully included and understand what is happening throughout both the assessment and any treatments.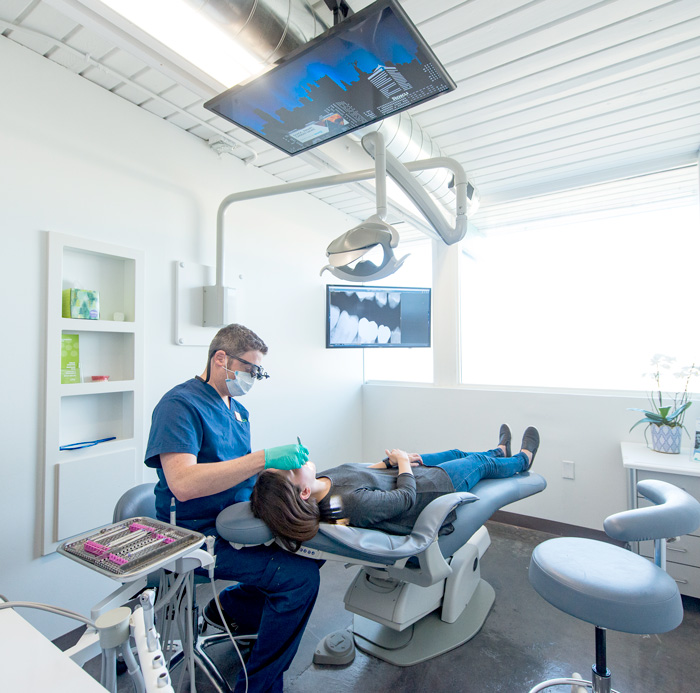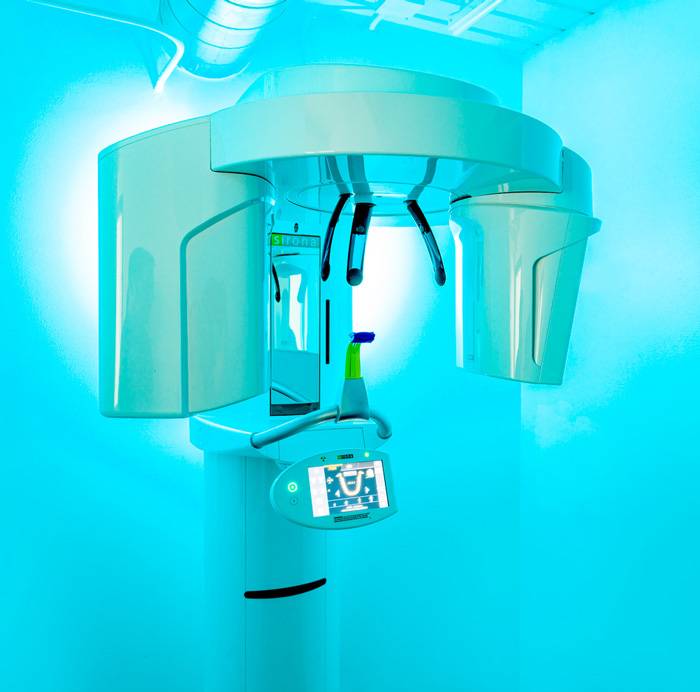 From your position of comfort you will see everything that the dentist sees, so that you know exactly what the dentist is talking about. With over 80,000 IOCs in use across the U.S., the technology has been proven to act as a successful aid to helping keep patients relaxed and confident.
Laser decal diagnosis
Laser decal diagnosis is a much more efficient method of determining whether you are suffering from dental disease, during the early stages of progression. In the past, a dentist relied on traditional methods of determination which involved checking for symptoms and carrying out a dental assessment. However, these methods were not very effective for the purposes of preventative dentistry.
The diagnosis process is much quicker and less intrusive for you, the patient. The use of laser diagnosis also significantly reduces the margin of error, meaning you will receive the correct treatment for the oral health problems you are facing. ATX Family Dental uses laser decal diagnosis in conjunction with a number of other technologies, which ensures our patients the best overall treatment in the industry.
Laser dentistry
Lasers have a number of useful purposes in dentistry, including removing cold sores, exposing wisdom teeth, removing excess or damaged gum tissue, and helping combat infections. The procedures involved are much more accurate and produce better results than traditional methods. ATX Family Dental uses lasers in our treatments, alongside our other technologies, so that you get the best results for your money.
Laser dentistry is safe and effective. The team at ATX Family Dental are experts in the use of laser technologies, which means your oral health is always in good hands. As part of our dedication to family dentistry and in recognition of our health conscious patients, we will use only the most up to date techniques for you and your family.
Need a dentist in South Austin? Have specific questions about our practice, procedures, or just want to talk teeth? Feel free to reach out to our clinic anytime.