Special Services
ATX Family Dental is proud to provide the residents of Austin, TX with state-of-the-art dental care. We offer a full range of dental services, including special services to care for your family's entire oral health care needs. You can count on Dr. Adam Gutwein, DMD and the talented dental support professionals to go out of our way in making you and the members of your family feel comfortable and confident while receiving the dental care you need.
Mouth Guards /
Night Guards
Protecting the teeth is one of the most beneficial things you can do for your entire mouth. Whether you need a night guard to protect your teeth from tooth grinding while you sleep, or you need a mouth guard to protect your teeth during a sporting event – ATX Family Dental is proud to provide customized services for the protection of your teeth. Contact our dental practice today to learn more.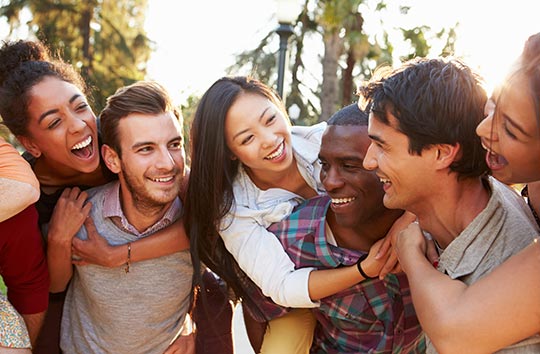 Bad Breath /
Tonsil Stone Removal
The tonsils are glandular structures located in the back of the mouth. They are filled with nooks and crannies where bacteria, dead cells and mucous can become trapped. When this occurs, there is a concentration of materials that forms in the tonsils known as "tonsil stones." The most noticeable indicator of tonsil stones is exceedingly bad breath. If you suffer from bad breath or have noticed enlarged pockets where your tonsils are located, please call ATX Family Dental to set up an appointment to examine your mouth.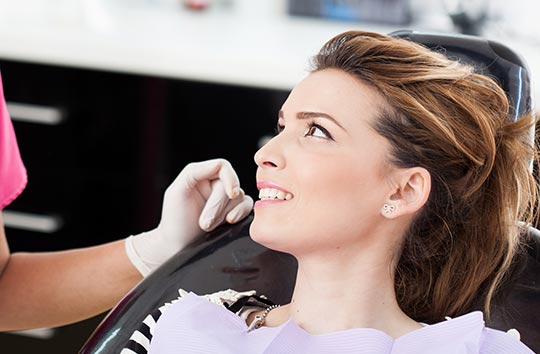 If you are looking for the most progressive method of TMJ or TMD treatment, you can turn to ATX Family Dental in Austin. We are a comprehensive dental practice that treats your entire family with a full range of dental services, including the specialized service of TMJ / TMD treatment. You can trust that our dental professionals will use the latest in advanced technology and recent developments to bring you the most effective TMJ / TMD treatment. Our welcoming and relaxing environment is designed with you in mind, so please contact our dental practice today.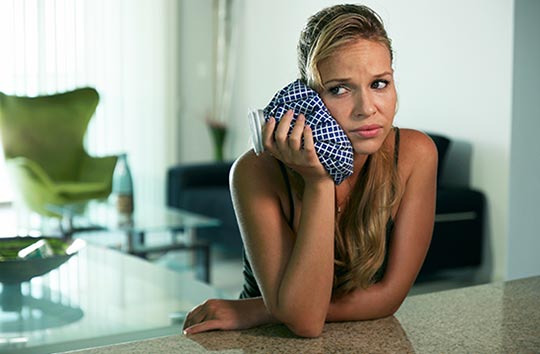 Bone deterioration can cause a wide assortment of dental issues. Bone deterioration typically occurs when a tooth is missing from the gum line. A missing tooth leaves a gaping hole in the mouth and compromises the integrity of the jawbone. When the jawbone is not fully supported, there is insufficient support for the other teeth in the mouth, most specifically the neighboring teeth of a missing tooth. Bone grafting is a procedure that can be done to fill in the area of the jaw where degeneration has occurred. Dr. Adam Gutwein, DMD, at ATX Family Dental, is proud to provide this very specialized service to patients who need it.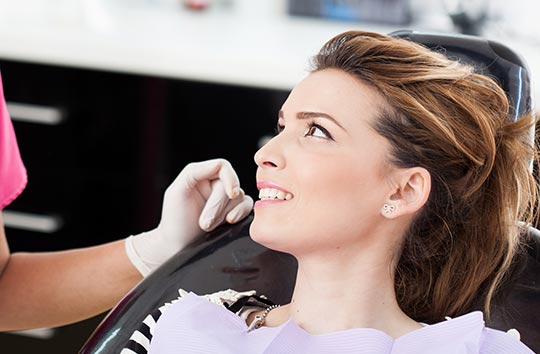 Sleep apnea can be a very dangerous condition and should not be ignored. If sleep apnea is affecting your sleep habits and quality of life, ATX Family Dental can help. Dr. Gutwein has experience and specific training for helping patients who suffer from this sleep condition. By effectively treating sleep apnea with specialty dental services, Dr. Gutwein can not only restore your sleep, but he can also protect the health of your mouth and entire body.