Pediatric Dentistry in South Austin
At ATX Family Dental, when we say we are focused on family, we really mean it. Our pediatric dentistry service revolves around creating a caring, fun and interactive experience for all ages. By using kid-friendly language and making your children feel relaxed, we aim to encourage your little ones to become passionate about their oral health.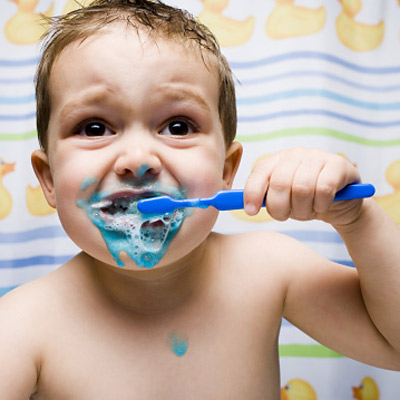 Family scheduling
Family scheduling will allow you to bring the entire family for assessment and treatment, forming a feeling of solidarity through a joint experience. A block appointment will be put aside for you and your family, so that you can work around your busy schedule. The kids won't have to miss school, either, as you can also book a Saturday appointment if you prefer.
Gentle + caring treatment
At the heart of all that we do at ATX Family Dental is a commitment to gentle + caring treatment. This is especially true of how our team of dental professionals interact with children. Most irrational fears of the dentist stem from a childhood experience. Our fun approach, which includes the child at every step, will help your babies to relax and enjoy their visit. So, the next time that you arrange an appointment, your kids will feel excitement instead of fear.
He is awesome! Dr. G is very patient, and he really took his time to give me a thorough explanation every step of the way. After my procedure, I received a personal follow-up call from him, just to see how I was doing! I can't say enough wonderful things about him.
Dr. Gutwein, thank you for having patience with me. You did a awesome job. My new smile is absolutely beautiful!
Dr. Gutwein is awesome! I had a tooth pulled today and he did great! Thank you!
Thank you Dr Gutwein for your patience and my new beautiful smile. You are the best dentist in the world.