See dentistry differently
Dr. Adam Gutwein, DMD leads ATX Family Dental. Our entire team is highly trained to providing the most welcoming, comfortable, environmentally friendly, and exceptional dental care in Austin. We are pleased to offer a wide range of dental services to ensure that we provide for the needs of our patients of all ages. Our comprehensive dental approach allows us to meet our patients' needs and limits the need for referrals outside of our practice.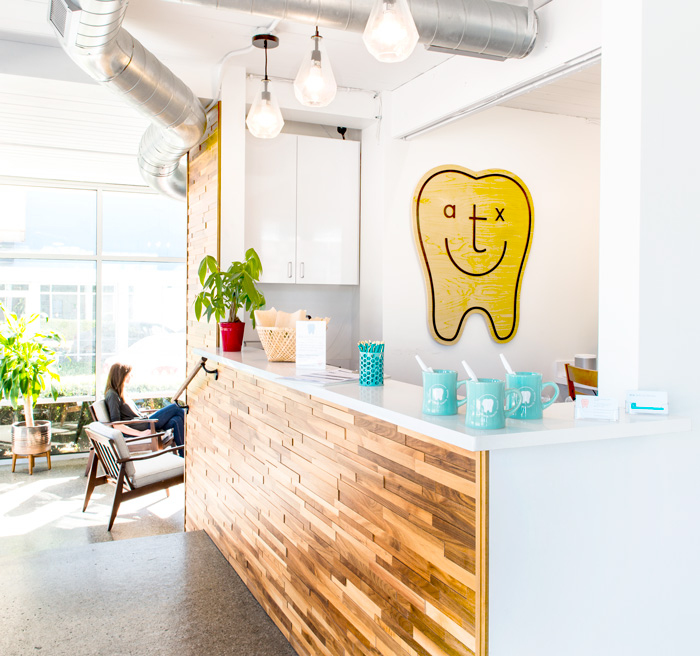 Dr. Adam Gutwein
Dr. Adam Gutwein attended the University of Florida College of Dentistry. While attending, he served as the Student – Faculty liaison for the Academy of General Dentistry's Continuing Education Program. He also holds a Master's degree in Elementary Education and taught 3rd-5th grade students before going back to school to fulfill his dream of becoming a dentist. Dr. Gutwein enjoys widening his knowledge by attending over 100 hours of advanced dental courses every year, traveling on volunteer medical missions and working with the Kois Study Club – an exclusive membership which consists of the top dentists in the Austin area.
Flat-screen
tv
Infused
water
Listening to your
favorite music
Convenient scheduling
ATX Family Dental wants to make receiving exceptional dental care as easy as possible for you and your family. We have designed our dental practice in Austin with our patients in mind, and we understand how full your days are. We are open five days a week with extended hours for each day.
Because we respect your time and understand that you do not have time to waste, ATX Family Dental is committed to staying on schedule throughout the day. You can expect little to no wait time when you come in for your appointment so that working a dental visit into your schedule is as easy as possible. At ATX Family Dental, you will always receive exceptional dental care with the efficiency you deserve.
Same Day
Appointments
Daily slots are reserved for those times when you need an emergency appointment. You can call the same day that the problem arises and get the dental care you need.
Book
Online Now
ATX Family Dental offers online appointment scheduling to allow you to easily book your dental appointment at your convenience. The flexibility that we offer is design with you in mind.
Family Block
Appointments
ATX Family Dental offers family block appointments. We will reserve appointments for the entire family, so that you can get the care necessary to brighten everyone's smile.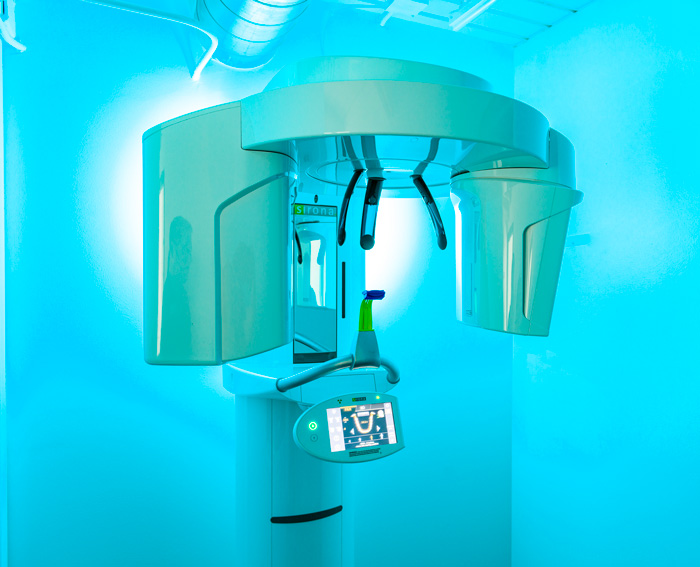 At the heart of every ATX Family Dental service lies a commitment to care and technology. Your family deserves only the best oral health possible, which is why we offer you only the latest in dental technology.
3 Dimensional Cone Beam X-rays, and CEREC® technologies are just some of the services that we offer. Regardless of the oral health issues you are facing, we will employ the best technologies in the industry to cater to your needs.
ATX Family Dental is conscious of the need to protect our environment. In everything that we do. Environmental conservation is at the forefront of our service. Everything from our equipment to procedures is designed with the planet in mind.
It is up to each and every one of us to defend planet Earth and her natural resources. Ask your personal dental professional for more information on our greener service, during your first appointment.